Hey Kitty Girl! There may not be any parades this year, but that doesn't mean you can't celebrate Pride! Check out your sign below to find out your 2020 Pride Anthem. Whether it's in your backyard, your bedroom, through your headphones, or shared with friends, let the music play!
ARIES: March 21 - April 19
Aries, you love a party— so it may feel a bit like your parade got rained on this Pride! But if anyone knows how to make the best of the rain, it's you! Queue up Rain on Me by Lady Gaga and Ariana Grande and transport yourself to the colorful world of Chromatica. A song all about perseverance, it'll have you dancing away all your troubles (we stan a metaphor!)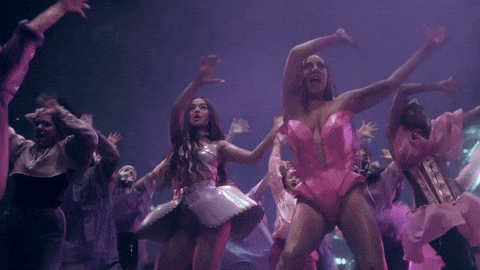 TAURUS: April 20 - May 20
We wouldn't have ANY pride anthems without Grace Jones. This fabulously androgynous (and fellow Taurean) legend has influenced every! single! artist! on this list! Pay homage to the OG by adding Pull Up To the Bumper on your Pride Playlist this year. Werk!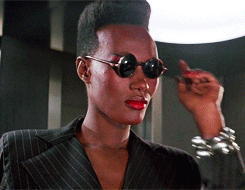 GEMINI: May 21 - June 20 
One of the best ways to celebrate Pride month (and beyond!) is by supporting artists who are also part of the LGBTQ+ community. Christine and the Queens is one of them! This genderqueer singer/songwriter also sings in French, so there's more to love. Pride is universal after all! Bump the song La Vita Nuova and send it to your crush. They'll be impressed, we promise. 
CANCER: June 21 - July 22
It would be incorrect of us (and the stars) to not tell our favorite Cancers to ALSO blast Rain on Me this Pride (sorry Aries, but let's share the love)! Ariana is the Queen of Cancers, and you are the ultimate Water sign after all! In the words of our 2 favorite Italians, "I'd rather be dry, but at least I'm alive!" Let the rain FALL, and get ready to dance!
LEO: July 23 - August 22
If you aren't listening to Whitney Houston at least once a day during Pride Month, you're doing Pride month allll wrong! But how do you pick just one Whitney song? It's hard, but go with I Wanna Dance With Somebody. It'll give you enough energy to keep the celebration going all year round.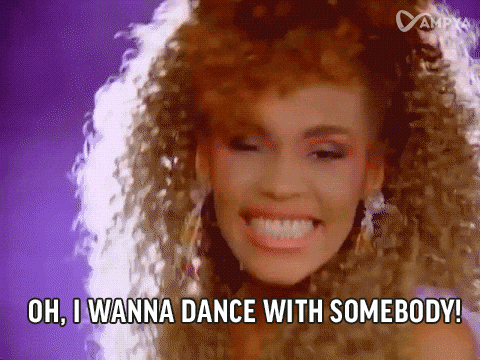 VIRGO: August 23 - September 22
The category is SELF LOVE! Pride is the perfect opportunity to tell the world you are NOT to be messed with. And sometimes you need a song to help you do that. Cue Megan Thee Stallion's Savage. Who are we kidding, you already have the song added and know the dance (thanks Tiktok). For extra added Virgo flare, hit play on the Beyoncé remix!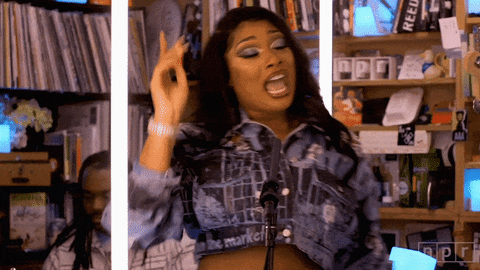 LIBRA: September 23 - October 22
At Knixteen, we firmly believe that if you don't have at LEAST one song by a girl group on your pride playlist… then it's SIMPLY not a pride playlist. This year, Wasabi by Little Mix is the way to go. Not only is it a song about owning your confidence, but the music video is social distance approved too. It also tips the scales (see what I did there) that Leigh-Anne is a Libra!!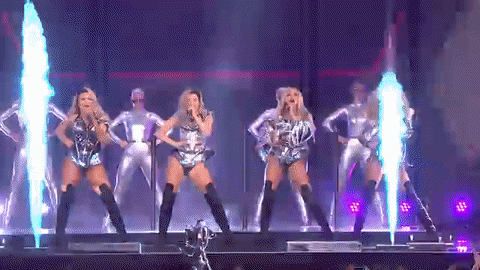 SCORPIO: October 23 - November 21 
You are a fierce queen who knows how to stomp a runway. You'll have everyone's attention this Pride, and Rupaul's Supermodel is the perfect backdrop while you stunt. By the end of June, you'll have everyone saying "She's perfect, she's beautiful, she looks like Linda Evangalista". Shantay, you stay!
SAGITTARIUS: November 22 - December 21
It's pride ya'll, which means it's time to put Miley Cyrus on full VOLUME. Hannah Montana AND Miley Cyrus are both queer icons, so why not have the best of both worlds with 2 pride anthems this year? The stars recommend Miley's Can't Be Tamed AND Hannah's Nobody's Perfect. Because really at the end of the day, you just gotta work it! You live and you learn it!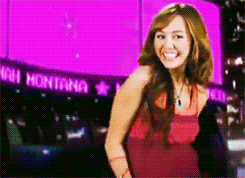 CAPRICORN: December 22 - January 19
What says Pride more than a country star doing disco? NOTHING KIDS! Get dancing this June with Dolly Parton's Baby I'm Burning. This song is all about the wonderful, exciting feeling of being in love. And isn't that something worth celebrating? Can I get an Amen up in here?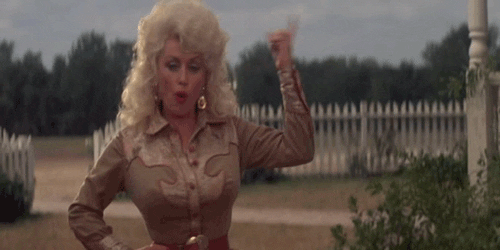 AQUARIUS: January 20 - February 18
행복한 자존심! That's "Happy Pride" in Korean! Celebrate with BLACKPINK this year on their collab with Lady Gaga, Sour Candy. It helps that Rosé is an Aquarius, so this is gonna be an instant fav. The Blinks and Little Monsters welcome everyone, no matter who they are or who they love! We love to see it! 
PISCES: February 19 - March 20
The last sign of the zodiac, you embody a bit of every sign that comes before you. That means your anthem should also embody all the beautiful aspects of Pride! And at the end of the day, Pride is about love. Rihanna's We Found Love is the perfect song for you this pride, Pisces! Now get dancing!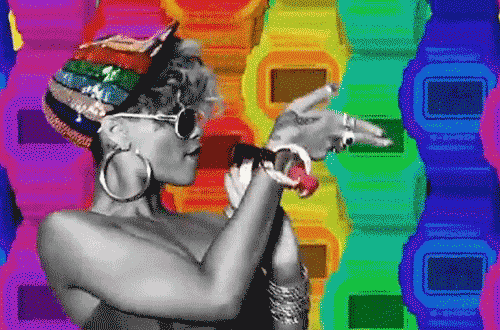 Have a safe, healthy and happy Pride. Love is love ya'll! Shantay away, and we'll see you in July!