Times are certainly strange (to say the least). With most of life's activities on hold (bye school 👋), it's time to practice self distancing the fun way— by marathoning some of your favorite feel-good movies and TV shows. 
We checked in with Team Knixteen (from a distance) to see what they've been watching with all this down time. So it's time to put down Tik Tok (because I Say So!!), call your friends, and all hit PLAY at the same time. Hope these keep you busy and laughing! 
FOR DANCING IT OUT
🎥: Josie and the Pussycats (2001)
Why? If you love Riverdale, you should know your history of the Archie universe. Plus the soundtrack is better than most real albums. Also… it's about brainwashing.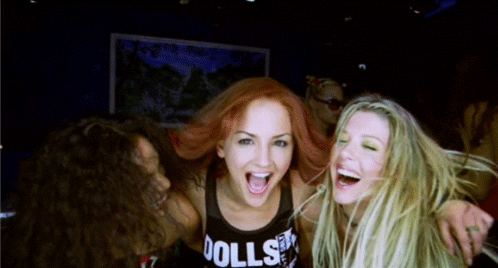 📺: Glee (2009- 2015)
Why? It can be super cringy and sometimes feels like it barely holds up, and yet… is still one of the greatest shows ever made. Tag yourself, I'm a Kurt for sure. 
FOR SPREADING CHEER 
🎥: Bring it On (2000)
Why? If you binged Cheer (FIOFMU 4 LIFE!), you will love Bring it On. But this time, It's the Toros vs. the Clovers. ROLLLLL CALL! 
📺: Fresh Prince of Bel Air (1990-1996)
Why? Because according to Alex (our Digital Marketing Coordinator): "Young Will Smith is a babe". We agree. 
FOR FAMILY TIME
🎥: Harry Potter and the Philosopher's/Sorcerer's Stone (2001) 
Why? It's a classic. If you haven't memorized the Sorting Hat scene (not Slytherin, not Slytherin), what are you doing? Get to it! Accio movie! 
📺: Gilmore Girls (2000-2007) 
Why? Gilmore Girls is a GUARANTEED to make you feel cozy and comfortable. It's just a giant hug disguised as a TV show. Grab a cup of coffee on the couch and start writing your application to Yale! See you there! 
What are U watching? Let us know at @knixteen. We could use some recommendations!