It's back-to-school season! For some, this is a super exciting time and for others... you're less than thrilled. Add in everything else the world is going through, going back to school might feel like one big, extra, weird pressure. 
With the new school year of 2020 being a bit more intimidating this year, there's no way you have the time or energy to spend worrying your period.  Whether you're a menstruating rookie or a pro, dealing with your period at school is a whole new ball game. You don't have the luxury of being at home where there's always a box of tampons, a blanket, and Netflix at the ready. Trust us, if Knixteen was your principal, you'd be able to stay home on your period (or at least... make sure your school bathroom is always stocked with period protection. How come those things are always empty??)
So let's prep! By the time you've finished reading, you'll be ready to ace your period so you can spend more time figuring out how to take over the world. 
1. Get your agenda ready with your monthly cycle
Whether it's on your phone or in a notebook, you should have an agenda to keep track of important deadlines and events, and that includes your period. You probably think you can remember everything on your own, but having an agenda to check throughout your day makes managing your period during school much easier. Not only will this ensure you never forget a quiz or deadline, but it'll also help you track when your period is coming. This makes it much easier to deal with it when it arrives!
If you've already had your period a few times, you should know the rough timeline of your cycle. A good rule of thumb is to count 21-28 days from the date when your last period ended. This gives you a general guestimation of the date when your next period will arrive. If you want a really exact timeline, there's also tons of period tracker apps that can help too.
2. Stock up on period necessities
Being prepared helps you get those straight A's, but it also helps when it comes to your period too. Work with your parent or guardian to create a Period Emergency Kit. Check out what to include in your kit here!
Make sure you add some 'Oh-No' Proof Underwear to your back to school shopping list while you're at it. They're washable, reusable and SUPER absorbent... so you know you'll always have a pair at the ready if you forget to buy tampons or pads. 
KT has also made it super easy to make sure you have all the period undies you need, with a special KT Period Kit. Featuring 4 different kinds of leakproof undies, stickers, and a cute pin, it also comes with a pouch for anything else you want to add to your Kit! (Chocolate?) Check out the KT Period Kit below!
You can also read more about how moisture wicking, period underwear works and how it helps you stay dry. 
3. Catch some zzz's
When you hit high school, you'll probably find yourself staying up way past  There'll be times when you stay up late to finish an assignment, or you're up till 2am scrolling through Tiktok. Regardless, it's important to remember that you need your beauty sleep!
Studies have shown teens need around 8-10 hours of sleep. Getting a good night's sleep means you'll be more alert and focused so you can ace your tests. Not only that, but it'll also make your period cramps less severe when Aunt Flo arrives.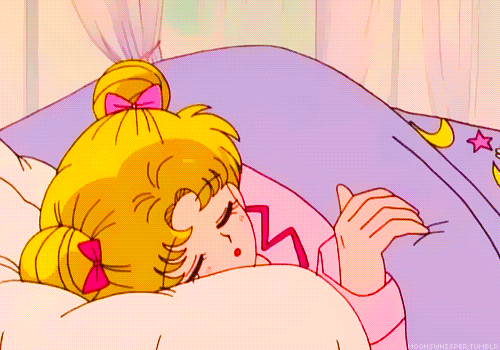 While a lack of sleep doesn't necessarily make your cramps worse, it can make them a whole lot harder to cope with. Imagine dealing with cramps at school and being exhausted at the same time? It's a recipe for disaster. Not getting enough sleep will hurt both your health (and your grades) in the long run, so just go to bed.
If period leaks are keeping you up check out our guide to preventing leaks at night.
5. Get moving
Getting exercise is a great way to deal with period cramps at school. Exercise not only improves your mood, but it also reduces your period cramps significantly. If you're feeling tired and sluggish during your cycle, going for a walk will boost your energy levels and help your manage your period during the school day.
Exercise can also help you deal with your period anytime, whether you're in the middle of your cycle or you're just about to get your period. Plus if you're exercising regularly, you'll sleep better too.
If you're on your period at school, gym class might seem like the last thing you want to do, but sometimes a good workout really can make you feel better.
If you're wearing a pair of Knixteens, being on your period during gym class isn't a hassle at all! However, if your period is really affecting you, remember there's no shame in speaking to your teacher about sitting out of gym class. Having your period at school can be tough, and you need to put your well being first. 
By the way, if you're starting a gymnastics class and are unsure on what underwear to wear, read our teen gymnast underwear guide which also has tips for periods.
6. Have an emergency contact
Getting your period at school when you don't have tampons or pads on-hand is a straight-up EMERGENCY. While you definitely can't call 911 about it, you should have someone to go to if you end up in an 'Oh-No' situation.
Whether it's a parent, a sibling or a friend who's always fully stocked on tampons, make sure there's someone who can help you in a sticky sitch. If that fails, know that your school nurse or guidance counsellor will have tampons and pads if you can't find them anywhere else.
When it comes to dealing with your period at school, you should never feel ashamed about your monthly flow.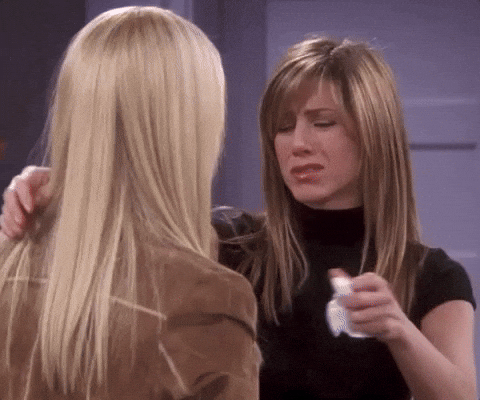 Never feel embarrassed about speaking to a teacher, nurse, guidance counsellor or any other faculty member at your school. They totally get it (especially the women!), and will help you in your time of need.
Read our guide to good period food and what to eat when you're menstruating next.
There you have it, your very own back-to-school period guide. We hope everyone has an amazing start to their school year! Stay safe everyone!