February is all about ~love~ ooOOOooo. But forget about CRUSHES! We're talking about SELF love baby!!! As the great poet Rupaul says, "If you don't love yourself, how the hell you gonna love somebody else. Can I get an amen up on here?" Amen! Read on to find out how to celebrate your favorite person (you) this month.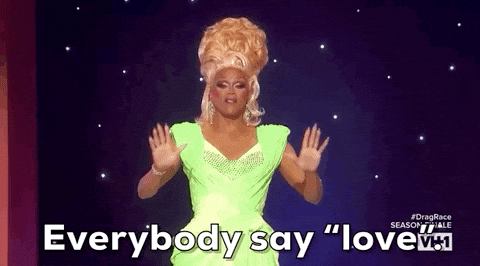 ARIES: March 21 - April 19
You energetic little thing you! You're at your happiest when you're movin' and grooovin' the house down. Celebrate yourself this Valentine's Day by doing whatever adrenaline inducer you loooOOVe the most. Inventing a new TikTok dance? You got this Charli! Dance Party? Yeah girl, Alexa play Aly & AJ! Convincing your parents to let you sky-dive? Mmmm ok sure! You got this lil' ram!
TAURUS: April 20 - May 20
The only thing better than a date with the qt you STILL have a snap streak with (still???), would be a date with someone much much much hotter. And that's YOU! It's time to wine and dine yourself this February (wine is metaphorical here, folks). Find a cute recipe and whip up a gorgeee dinner for yourself. Light some candles, don't forget dessert and voila! Treat yourself!  
GEMINI: May 21 - June 20 
Because you're ruled by Mercury the planet of communication, you are a CHATTER. This means you've probably been in trouble once or twice (or thrice) for talking in class. But it also means that you are an amazing storyteller. Celebrate yourself by sitting down and JOURNALING! Put pen to paper and write wherever your mind takes you. It'll help you manifest ALL your dreams. And you'll feel freer and more in tune with YOU with every sentence. 
CANCER: June 21 - July 22
Cancer, you spend so much of your energy loving everyone around you that sometimes you forget to focus on yourself! This Valentine's Day tune out and tune into YOU. Set up a meditation corner in your bedroom with a pillow, some candles, flowers and anything else that makes you feel calm and centered. Light some sage to get the good vibes flowing, close your eyes, and let the good thoughts flow. 
LEO: July 23 - August 22
Leos, you have no trouble loving yourself. You have that COVERED! And we love you for that. But an EGOT wasn't built in a day, and you deserve a break from the spotlight. This month, duck behind the scenes into your bedroom with a DANCE PARTY!! Cue up your favorite tunes and let LOOSE. I can't tell you to dance like no one's watching, because you're going to dance like you're performing the Half-Time show at the Superbowl. It's just the Leo way.
VIRGO: August 23 - September 22
Celebrating yourself comes in many different flavours, and for you Virgo it means diving into a DIY Project. WOOOO, PARTY. A suggestion from the stars? Make a scrapbook! Print out pics of you, your pals, family, pet(s) and anyone or anything else you love! Organizing your memories will not only give you fuzzy tingles while you're doing it, but for years and years of Valentine's Days to come. 
LIBRA: September 23 - October 22
There's nothing you love more than your friends. People you love fuel you, and your BFFs are crucial to your self-care. Who needs a Valentine when you already have a bunch of pals who smother you in love?? This February, spend lots and lots of time with them! Doing this while social distancing is hard, but there are a ton of options. Have a movie night and watch your fav film online together. Sisterhood is everything and makes your world go round! 
SCORPIO: October 23 - November 21 
Scorpios, you don't need me or anyone else telling you what to do! I'm going to say something controversial here, but this month celebrate yourself by *not listening to anyone*. Like obvs do your homework and don't do anything illegal, but HEAR me out. If someone told you your dream can't be fulfilled, or one of your goals is too unattainable… frick THEM and frick THAT! You got this! Celebrate yourself by believing you can do it all. Because you can! You're a Scorpio!
SAGITTARIUS: November 22 - December 21
You are the explorers of the galaxy! And while the ultimate Valentine's Day gift to yourself would be a plane trip literally anywhere in the world (or to the Moon), we're going to have to settle with something a little closer to home: Your bedroom. In bed. With a good book! You're a fiery personality, but slowing down is beyond necessary sometimes. Books can take you anywhere you've ever dreamed. So breathe, chill out, and off to Hogwarts you go. 
CAPRICORN: December 22 - January 19
*SNIIIIFF* You smell that? That's the great outdoors. Where you're the happiest! In February, spend as much time as you can enjoying Mother Nature. Hikes, walks, picnics in the park (if it's warm enough where U at) will give you major heart eyes. Celebrate yourself by celebrating the root of everything— PLANET EARTH! See ya on the trails! 
AQUARIUS: January 20 - February 18
Aquarians are responsible for all things good and weird in this world, so practicing self-love includes flexing your creativity. Water colours are where it's at for you this February! Put on your favorite playlist (all undiscovered indie artists I'm sure) and let your fun freak flag fly. Making a masterpiece is easy when you already are a masterpiece! 
PISCES: February 19 - March 20
Pisces—  I don't mean to keep this brief but celebrating yourself is super easy. I have 4 words for you: Get. In. The. Bath!!!!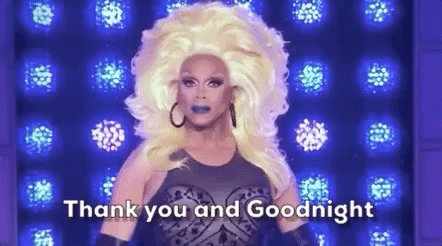 See you next month!