Hey Kitty Girl! It's Pride month, and every Pride party needs a good soundtrack. Check out your sign below to find out your 2019 Pride Anthem. Let the music play!
ARIES: March 21 - April 19
Aries aren't exactly known for their subtlety, so your Pride anthem should be equally loud and proud as well! This month, kick off all your Pride celebrations by hitting PLAY on Lady Gaga's Born This Way. After all, a Pride celebration ain't a pride celebration without Miss Stefani G telling you to put your PAW'S UP baby!
Your Pride mantra: "I'm on the right track, baby I was born to be brave"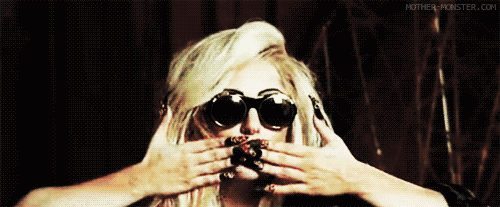 TAURUS: April 20 - May 20
Who are we to say no to Jojo Siwa when she tells us It's Time to Celebrate?? Tie up your brightest hair bow, lace up your highest high tops, climb into your poofiest tutu, and crank this colourful Jojo track. It's a rainbow in a song. *Presses Repeat*
Your Pride mantra: "It's time to go, I can't wait. It's time to celebrate!"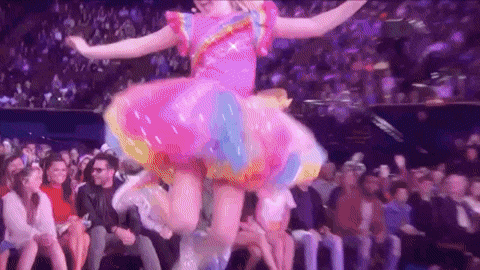 GEMINI: May 21 - June 20
Even though every Troye Sivan song should make an appearance on your Pride playlist, this month your anthem is for him. The cutest little love song ever made, Pride month is the perfect time to celebrate all your crushes! Everybody say love!
Your Pride mantra: "You don't have to say I love you to say I love you"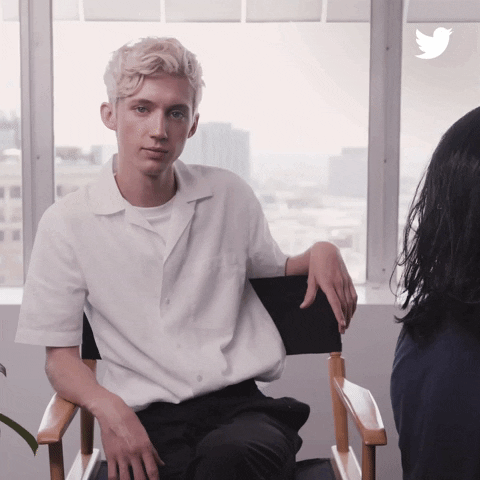 CANCER: June 21 - July 22
While you're partying it up during Pride Month, don't forget that Pride is about celebrating hope and resilience. And what better way to do that than to Vogue the house down boots with Ariana Grande. Add Be Alright to your Pride playlist, and let Ari's light guide you.
Your Pride mantra: "The hard times are golden, because they all lead to better days"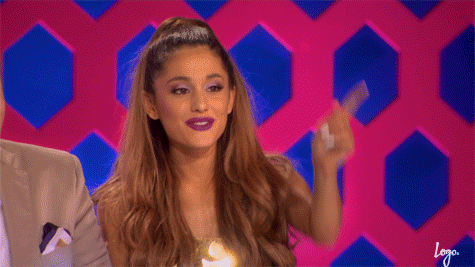 LEO: July 23 - August 22
If you aren't listening to Whitney Houston at least once a day during Pride Month, you're doing Pride month allll wrong! But how do you pick just one Whitney song? It's hard, but go with I Wanna Dance With Somebody. It'll give you enough energy to keep the celebration going all year round.
Your Pride mantra (duh): "I wanna dance with somebody that loves me!"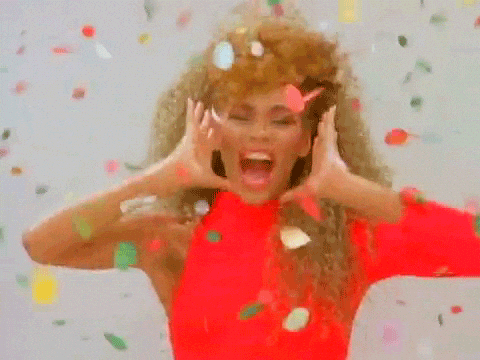 VIRGO: August 23 - September 22
The theme is love! Pride is the perfect opportunity to shout your truth from the rooftops. And sometimes you need a song to help you do that. Cue Beyoncé's Love on Top. There are aprox 73 key changes in this song, and Queen Bee will have you hollering the entire way through.
Your Pride mantra: "Nothing's perfect, but it's worth it"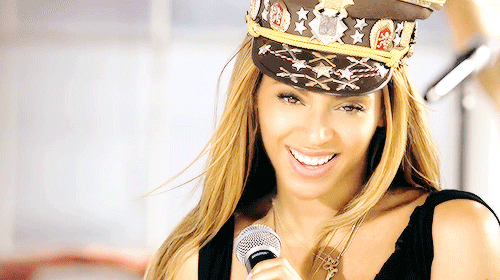 LIBRA: September 23 - October 22
행복한 자존심! That's "Happy Pride" in Korean! Pride is universal, and what better song to represent that than Idol by BTS. Jimin's a Libra himself, so join him and the boys as they celebrate all across the globe.
Your Pride mantra: "You can't stop me loving myself"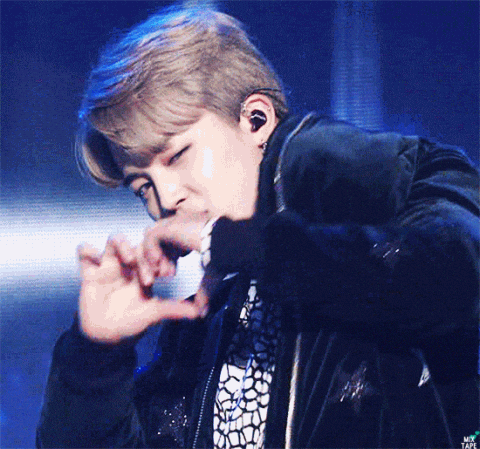 SCORPIO: October 23 - November 21
You are a fierce queen who knows how to stomp a runway. You'll have everyone's attention this Pride, and Rupaul's Supermodel is the perfect backdrop while you stunt. By the end of June, you'll have everyone saying "She's perfect, she's beautiful, she looks like Linda Evangalista". Shantay, you stay!
Your Pride mantra: "You better WORK!"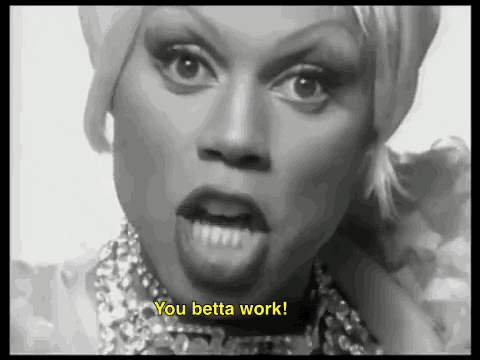 SAGITTARIUS: November 22 - December 21
One of the best ways to celebrate Pride month (and beyond!) is by supporting artists who are also part of the LGBTQ+ community. King Princess is one of them, and her new song Cheap Queen will have you feeling like straight up royalty!
Your Pride Mantra: "I'm a real queen, I make grown men cry"
CAPRICORN: December 22 - January 19
This Pride, kick it back to the 80s with Dancing in the Street by David Bowie and Mick Jagger. Whether you're going to your first ever Pride parade or if you're an ol' regular, this is the track to bump. This song may have been written about a LITERAL parade. Now, go march!
Your Pride Mantra: "It doesn't matter what you wear, as long as you are there"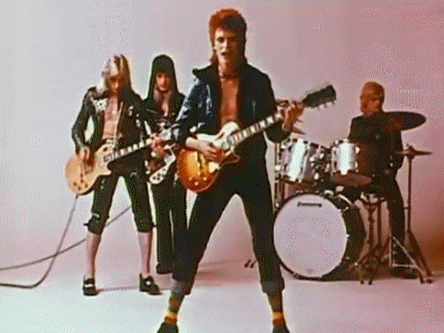 AQUARIUS: January 20 - February 18
Siiiiiiigh, is there anything dreamier than Harry Styles? Actually yes, and it's Harry Styles covering Girl Crush. Harry is no stranger to a gender bending moment, and this song isn't any  different. Click play and swoon away!
Your Pride Mantra: "I got a girl crush, I hate to admit it but I got a heart rush"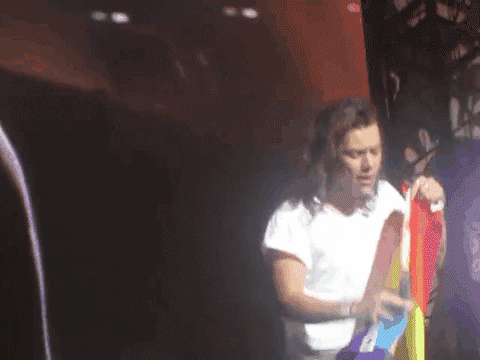 PISCES: February 19 - March 20
The last sign of the zodiac, you embody a bit of every sign that comes before you. That means your anthem should also embody allllllllll the beautiful aspects of Pride! At the end of the day, Pride is about shouting to the world that We R Who We R! Work that confidence all of June, but don't forget to carry it with you every day after that sis!
Your Pride Mantra: "You know we're superstars, we are who we are"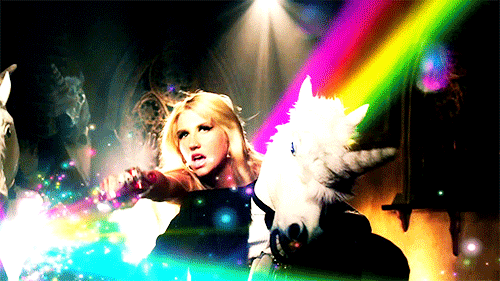 Have a safe and Happy Pride. Love is love ya'll! Now Shantay away, and I'll see you in July :)