This week we are discussing the best underwear for sweating. We're talking the ins and outs of how to stay dry and comfortable in ALL situations. PLUS, we're giving you the the tools and resources to never chafe again!
Let's be real for a minute, all girls sweat...even down there. We've all experienced it when either walking down the street in the summer heat, while playing sports or just on a regular shmegular day.  We want to help you be comfortable, and know about the best moisture wicking underwear for those sweaty situations. Unsure what moisture wicking underwear is? Check out our explainer here.
Do you sometimes get a sweat rash?
Sweat rashes are when the skin's sweat glands are blocked and the sweat produced cannot get to the surface of the skin to evaporate. This usually happens when you aren't wearing the right clothes/underwear or when you're being more active. You can also blame the humidity and heat for this too...we stan the summer, but sweat rashes are REAL during this hothothot season.
These red bumps on the skin are a super itchy and uncomfortable feeling. It's not ideal, but it happens to everyone.
We get sweaty down there and our underwear and jeans rub, creating a not so lovely feeling! Normal underwear will stay damp and continue to make the rash worse and worse.
Thank goodness there are a few ways to prevent this. You could change your underwear more so they aren't damp, but that means you'd have to carry an extra pair (annoying AF). That's why our sweat absorbing underwear are PERFECT for those extra sweaty days. They allow the skin to breathe, feel fresh and keep you comfortable. They are ideal in literally ALL situations, but particularly icky sticky sweaty ones. 

Sporty and Sweaty? No problem, here's the best underwear for sweating when playing sports!
Ugh, the worst feeling in the world is thigh chafe. You ever try and go for a run, and you start to itch and burn down there? It's no joke! Whether you're running laps at soccer practice, or hiking in the summer heat- moisture wicking undies are perfect for you! 
While there are a few types and styles available, we think the best underwear to prevent sweating and chafing is our 'Oh-No' Proof Boyshorts that are great for sports, as they cover your bum and won't ride up! They are lightweight and comfortable, you won't even feel them. Another great product that'll allow you to play sports and stay comfortable is The Mo'ne Bra, check it out here!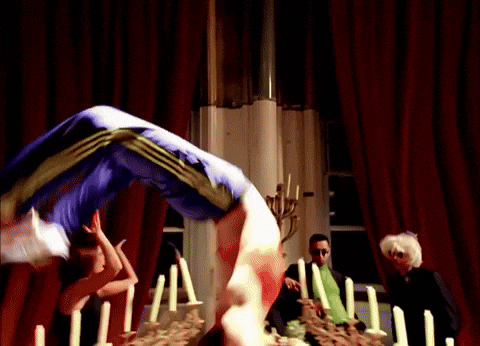 How to deal with night sweats and what underwear is the most comfortable
Night sweats is when you sweat excessively while you're sleeping. It happens to the best of us, so don't feel embarrassed! 
This could disrupt your sleep and make you wake up feeling damp and clammy. This is defs not the best way to start your day.
There are many ways you can change up what you're doing for a more comfortable (and less sweaty) sleep. We suggest switching your bed linen and PJs from synthetic fabrics to natural fibres like cotton or linen, which are breathable and helps prevent sweating.
You should also wear a pair of comfortable underwear, but specifically our Sleepover Shorts!  These soak up sweat and leave you hella dry. Added bonus, they are SUPER comfy and a bit more absorbent than our other styles. And don't forget- staying hydrated and keeping a cold glass of water beside your bed is also very beneficial!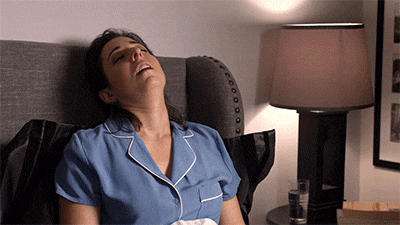 Best underwear to stop butt sweat from showing
Ugh, the struggle is REAL with this one. It doesn't matter if you're not just working out, butt sweat doesn't discriminate, it happens all day, everyday to everyone.
It is something that can be embarrassing, but also very easily avoidable. If you are a sweaty gal (no shame in the game), you may feel like you have to be super conscious of what you wear, especially on hot summer days. 
Always wear something that is light and breathable. Choose fabrics that don't lock in moisture. And never wear grey...it ALWAYS shows, ha! 
Another great thing to wear is moisture wicking underwear. This will help absorb the sweat before it reaches your clothes...so necessary if you're prone to butt sweating.
Our briefs are a great everyday option, which are also no show underwear. More on avoiding visible panty lines here.
Hopefully after reading this you know you are not alone in this sweaty world! It's totally natural and healthy. Now you can always stay comfortable and no more chafing! You're doing great sweaty!