Summer may be the hottest season, but all bodies sweat year-round—especially if working out is in your weekly routine. And let's be real for a minute, sweating "down there" can feel like the worst of the worst.
We've all experienced it walking down the street in the summer heat, while playing sports or maybe it's just a stronger-than-normal discharge day. We want to help you be comfortable, and moisture wicking underwear will help in all those sweaty situations—especially in the heat of the summer.
It's time we wear underwear that works for our bodies. Help your skin feel fresh by choosing the right breathable underwear for whatever you struggle with: sweat rashes, chafing, night sweats and more. Bonus points for underwear that are breathable, help with odor control and are extremely lightweight.
PS: What is moisture-wicking underwear? Find out more. 
Prevent sweat rashes with the right pair of moisture wicking underwear
Sweat rashes are when the skin's sweat glands are blocked and the sweat produced cannot get to the surface of the skin to evaporate. This usually happens when you aren't wearing the right clothes and/or underwear, most typically when you're being more active. You can also blame the humidity and heat for this! Don't get us wrong—we stan the summer, but sweat rashes are REAL during this hot hot hot season.
Normal, non-moisture wicking underwear stay damp longer, making a rash appear and worsen throughout wear. These red bumps on the skin can be super itchy, uncomfortable and even embarrassing, but it's extremely common—and preventable. So, try not to sweat it.😉
The number one way to prevent sweat rashes is by changing your undies frequently when they get damp, especially if your underwear of choice is a cotton pair purchased from a pack of six. However, this requires you to carry an extra pair with you daily, as well as double washing.
Another important way to prevent chafing and rashes from forming is with sweat wicking underwear, and we've got you covered. These incredibly comfortable sweat absorbing underwear are perfect for those extra sweaty days.
Moisture wicking underwear offer a breathable mesh design, allowing your sensitive skin to feel fresh and keep you comfortable on the daily, whether you're working out or chilling at home.

Get your fitness on and prevent chafing
Fact: Chafing is one of the worst feelings in the world.
Have you ever gone for a walk and started to itch and burn in between your thighs? That would be what is called thigh chafe. While awful, there is a way to prevent it. Whether you're running laps at soccer practice or hiking in the summer heat, moisture wicking underwear might be for you.
While there are a few types and styles available, we think the best underwear to prevent sweating and chafing is our Leakproof Boyshort Underwear. These underwear are made for the sporty, gym-lover in all of us, cover your butt and don't ride up. Like all Kt panties, they're lightweight and comfortable, so you won't even feel them.
Searching for a whole new workout 'fit? We've got active leggings and shorts made with breathable fabrics that'll help you reach your personal records while looking good. Pair these with your new undies, and there will be no stopping you.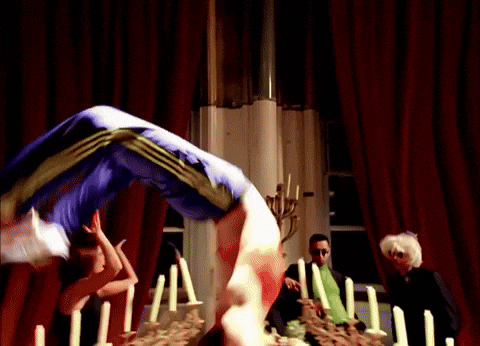 Night sweats? No big deal.
Night sweats are a natural part of life. Some people get them nightly while others experience them when they're overwhelmed or are experiencing nightmares. Either way, it happens to the best of us. There's no reason to feel embarrassed. Waking up feeling damp and clammy is not the best way to start your day.
There are many ways you can change up what you're doing for a more comfortable (and less sweaty) sleep. We suggest switching your bed linen and PJs from synthetic fabrics to natural fibers like cotton or linen, which are breathable and help prevent sweating.
Most importantly, you should wear a pair of comfortable underwear—and one that's moisture wicking and comfortable for nightly wear.
Finals week got you stressing? Kt Sleepover Shorts are here to save the day. These moisture wicking undies are made to soak up sweat and leave you feeling dry and refreshed as the sun rises. Added bonus, these undies are SUPER comfy and a bit more absorbent than our other styles.
Did you know? Kt underwear are not just for sweat wicking and everyday wear—they're for period health, too! No tampon necessary.🙅 Shop period underwear for teens.
If you're experiencing night sweats, the most important thing you should do is keep hydrated. Your body loses a lot of water when it sweats. Leaving a glass water on your bedside table for midnight thirst or for first thing in the morning is important.
Full coverage underwear for every body, without the butt sweat
Sometimes all you want in a pair of underwear is the right amount of coverage. Seamless thongs and bikini briefs have their moments, but everyone needs a good pair of full coverage underwear that keeps the booty dry in even the hottest of hot weather.
Butt sweat is something that can be embarrassing, but, like many things, easily avoidable. If you are a sweaty person (no shame in the game), you may feel like you have to be super conscious of what you wear, especially on hot summer days.
Moisture wicking boy short or high-rise underwear are great options for someone who wants a little more coverage but might experience butt sweat. They're made from lightweight fabric and a breathable design that will help you to feel confident, even in hot weather. In general, choosing fabrics that don't lock in moisture is always a good idea.
Hopefully, after reading this you know you are not alone in this sweaty world! It's totally natural and healthy to sweat—even in the nether regions no one really talks about. Now you can always stay comfortable, effectively keeping your sweat from keeping your skin comfortable and preventing chafing for an extended period of time. You're doing great, sweaty!